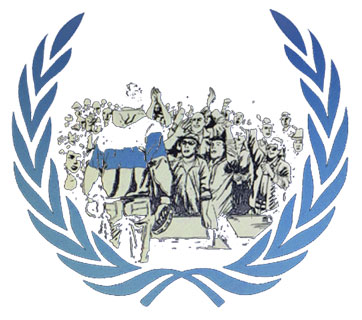 An entity
SUPERNOVA OASIS TRIBUTE BAND
Supernova were born in Padua in 2002.

After various performances in venues in the Veneto region, and thanks also to the collaboration with the well-known site oasisitalia.it, increasingly important stages begin to limestone, becoming the headliners of the evenings "Supersonic Night", "Oasis Night" and " Our Generation ", national happenings organized by the main Italian sites dedicated to the fans of the Gallagher brothers. It is during one of these evenings that they perform in front of Bonehead, Oasis 's first guitarist and their producer Alan McGee, who after the performance will judge their "fucking' brilliant" concert.

In 2015, after many concerts around Italy and Switzerland, their consecration arrives, on July 4th the Supernova gather 1600 payers at the Ulster Hall in Belfast, Northern Ireland, on the occasion of the "Battle of Manchester", event dedicated to the most important indie-brit pop bands ever, Oasis and Stone Roses. In the theater where Led Zeppelin performed among others, the boys also fully convince the British public and pave the way for other experiences in the United Kingdom. For another 5 years the Supernova performed in front of thousands of people every year in Ireland, including the T13 in Belfast in front of a madding crowd of 1800 mad fer it!

Returning to Italy, in 2016, Supernova performed for the first time at the Alcatraz in Milan, in front of 1200 fans who sang the hits of their idols throughout the concert transforming the club, where Oasis played the real ones, in a real Manchester.

With more than 500 concerts to its credit, the obsessive attention to detail in the re-presentation of all the main Oasis live shows, and not least the choice of the well-known clothing brand "Three Stroke" to have them as testimonials, Supernova are now a point of reference for all Italian and European Mad Fer It.
From 2015 to today, 6 concerts have been held in the UK! It started in 2015 at the legendary and historic Ulster Hall in Belfast, Northern Ireland, location where Led Zeppelins performed in 1971, at The Academy in Dublin in 2017 up to the Telegraph Building in Belfast! A triumph!
Supersonic Night - Milan - 2008
Alan Mc Gee, discoverer of Oasis and their record label for years, guest at the Supersonic Night in Milan in 2008, where we performed, when asked what he thought of our performance he replied "Fucking Brilliant" .. an honor for us.