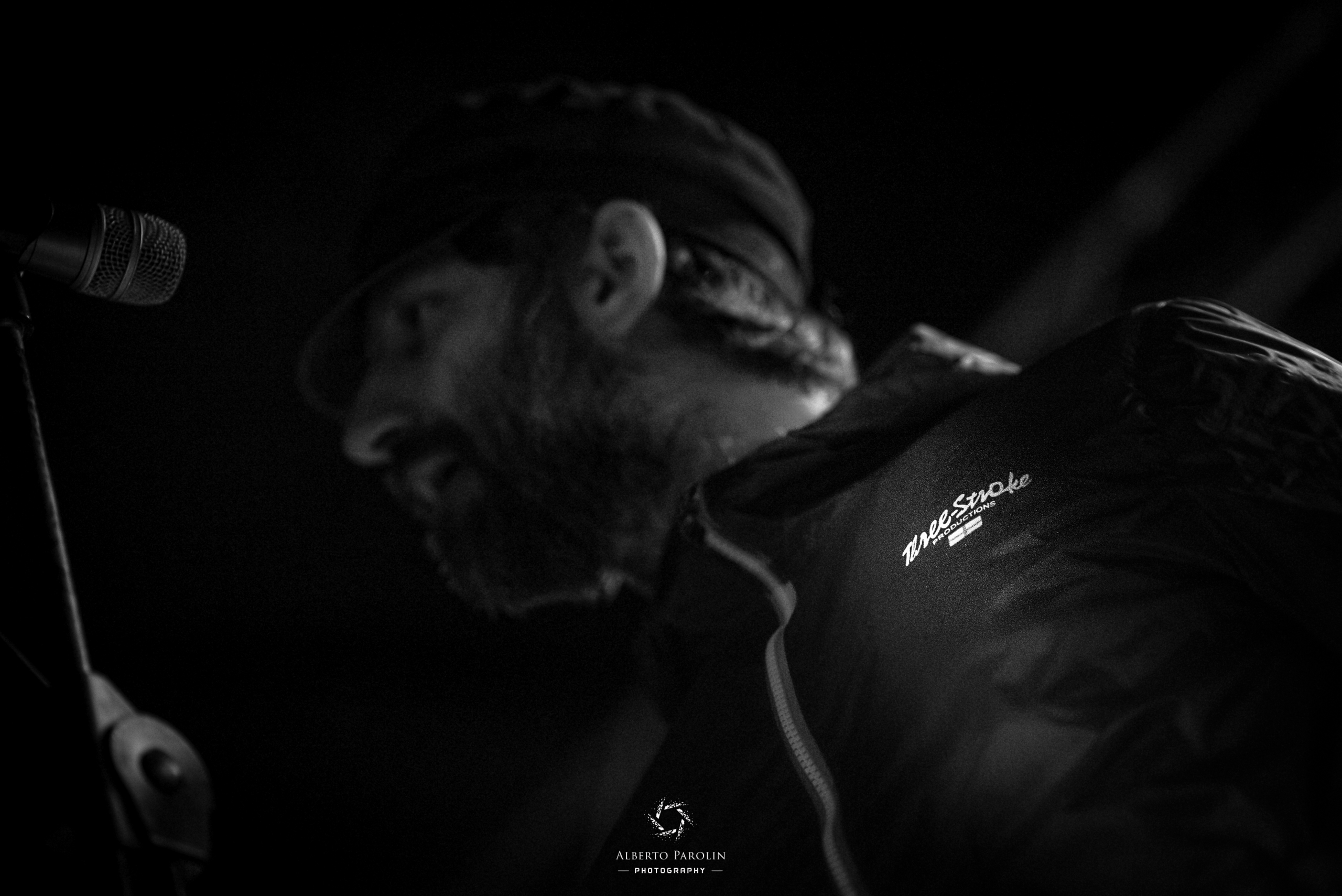 THREE STROKE PRODUCTIONS
OFFICIAL ENDORSER
Three Stroke Productions is a casual clothing brand born in 1997 in London and, since 2015, we have partnered where style and music .. meet perfectly.
Since 2015 Three Stroke has been supplying us with clothing in order to best represent the brit-casual scene of Supernova and on several occasions they have produced the band's t-shirts.
Three Stroke Production sponsors British bands of the caliber of Twisted Whell, which supported Oasis and Liam Gallagher.
TSP: Hi Guys, can you please introduce Supernova?
S: The band was formed back in 2001 in Padova and our first live show was in May 2002. The idea of our band was born from our passion for Oasis and the desire to give the fans the same emotions that Oasis used to give on stage. The band members are: Andrea (Aka Liam), John (Aka. Andy Bell), Marco (Aka Gem Archer), Francesco (aka Noel Gallagher), Simone (Aka Chris Sharrock).
TSP: How and when did you "fall in love" with Oasis?
S: It all started soon after watching the video for 'Whatever' on MTV back in 1995. Liam was raving away in an Adidas tracksuit with a fantastic band in the background. Then, Oasis came up with their second album '(Whats the Story) Morning Glory?' and our passion instantly grew and convinced us to form a tribute band. Our main feature is that we try to follow Oasis in every detail, with the same equipment, same sounds; and the same movements on stage. We give it our all to be like them and the fans love us for this. We have seen some tribute bands where Noel has a cap like Pharell Williams and Liam sings and plays the guitar. What the fuck's that all about? With us it's not like that.

TSP: You were among the main features of the Oasis Night in Milan back in 2010. Do you remember that event?
S: Yes, it was a memorable event for us and we did our best with the new line up. Alan McGee was the special guest of the evening. When he was asked what he thought of Supernova, he said: "Fucking Brilliant". It was a great reward for our passion and commitment.

TSP: After several years of working and countless gigs, what are you feelings now towards your project? What are your goals, and are you happy with the fan's response?
S: Our work is never complete as we see it. We always try to give our fans the best at every gig. We study the lives of Oasis in detail, reinventing entire concerts in a classic Oasis style. Concerts like the legendary Maine Road, Finsbury Park in 2002; and Wembley 2000 to name a few. We haven't covered everything over the history of the Oasis because it's very long, and in recent years especially now that Oasis have broke up. We retrace the anniversaries of their concerts and one of the most majestic of all was Knebworth in 1996. That was almost twenty years ago now!
TSP: We know that you follow Padova Calcio. What does the football team of your city mean to you?
S: Padova Calcio, for us, represents the city; and as a band we contribute to keep up the name of Padova in Italy. Many times we have attended the annual celebration of the Padova Ultras in front of hundreds of Padova Calcio fans. We enjoy giving them a style that they love.
TSP: Do you follow English football, if so which is your favourite team?
S: Yes, we follow English football; especially Man City – the team of Oasis. We also follow West Ham and Chelsea.
TSP: Are there any new British bands that you prefer? Are there any Italian bands you want to recommend?
S: Frankly we don't really have any favourite British bands of recent years. I think the British bans of the '90s were unique. However, in recent years bands such as Jake Bugg, The Vaccines, The Temples, Glasvegas; and Beady Eye have impressed us. We still continue to follow the "old bands" that are still active from the period of the "British Invasion" like Embrace, Travis, The Charlatans; and Blur. The rest are rubbish. They make one decent song and then the rest of the album sucks. Very few can do it in a way like Oasis did. Italian artists that we like are Daniele Groff, who has produced some very good albums, unfortunately in Italy he never received the appreciation he deserved. Cesare Cremonini is from the Oasis school too… The rest just don't interest us.
TSP: What are your favourite clothes brands and your favourite stores?
S: Obviously Pretty Green, the brand created by Liam Gallagher is one of our major focal points, and other brands such as Adidas, Three Stroke Productions, Fred Perry, Fake London; and Kangol. In addition to those, we want to mention an online shopping company called Intercity Firm Store in Padova. It's the only shop where we can find a great assortment of all our favourite brands.
TSP: Any future dates on the way? We know about your important event in Belfast, can you divulge anything?
S: We have many upcoming dates including some summer dates. Amongst them is a fantastic event in Belfast. Many of the British bands performing there were definitely favoured for location. So we are honoured that they also chose us Italians to perform. They came to us not by chance, but after surfing between different videos on the web. We received many hits and positive comments and compliments especially from the Brits during our performance of 'Gas Panic'. After this the organisers at the Belfast event invited us to attend their show. We will be performing at the Ulster Hall along with a tribute band of the Stone Roses. The event is called "Battle of Spike Island v Manchester Maine Road. It's the Stone Roses v Oasis featuring The Clone Roses and Supernova".
TSP: Any messages or greetings?
S: Hello Manchester!
T-shirt Supernova made by Three Stroke